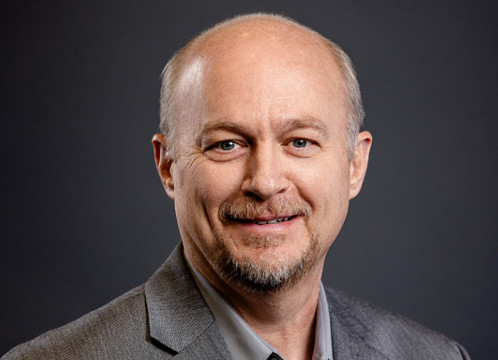 From an early age, Dr. Donald C. Schmitt learned the joy and satisfaction that comes from working with children. His father started the practice in 1959 and Dr. Schmitt grew up seeing how the care his father provided helped children to lead healthier, happier lives.
Education and Professional Activities
Bachelor's degree – University of California, Berkeley
Doctorate of Dental Surgery – University of the Pacific Dugoni School of Dentistry, San Francisco
Pediatric dentistry residency – University of Southern California and Miller Children's Hospital
Dr. Schmitt is a Diplomate of the American Board of Pediatric Dentistry. The ABPD certifies pediatric dentists based on standards of excellence that ensure high-quality oral healthcare for infants, children, adolescents, and patients with special healthcare needs.
Certification as a Diplomate by the ABPD provides assurance to the public that a pediatric dentist has successfully completed accredited training and a voluntary examination process. This rigorous process is designed to regularly validate the knowledge, skills, and experience requisite for the delivery of quality patient care.
For many years, Dr. Schmitt has served on the faculty at the University of the Pacific Dugoni School of Dentistry. At UOP he teaches dental students the unique skills needed to care for children in the dental environment. This also provides numerous opportunities for Dr. Schmitt to consult with other faculty members and stay current on the latest materials and techniques being used in pediatric dentistry.
Dr. Schmitt is an active member of the:
American Academy of Pediatric Dentistry
California Society of Pediatric Dentists
American Dental Association
California Dental Association
Contra Costa Dental Society
Dr. Schmitt has served as treasurer and on the executive committee of the board of the California Society of Pediatric Dentistry. This volunteer organization's mission is to serve the public by advocating for the optimal oral health of infants, children, and adolescents. His work with the CSPD has given Dr. Schmitt a greater appreciation for the oral health needs of California's children.
Dr. Schmitt is also an active member of the Danville Rotary and serves on the Danville Rotary Foundation Board. This organization supports a variety of local causes, including the Discovery Counseling Center and the Food Bank.
Beyond the Office
When he's not seeing patients, Dr. Schmitt can often be found with his family, including their dogs and cats, at their home in Alamo. The family enjoys snow skiing, along with playing and attending sporting events. Dr. Schmitt also coaches his son's basketball, baseball, and soccer teams.